Case study at a glance
Company: Culligan Water
Industry: Water Industry
Locations: 1
With more than half a century of history, Culligan Water has been a staple and pioneer in the water treatment industry. Founded in 1950, this business has been kept in the family the entire time. As a full-service water treatment company, they strive to provide top-notch service so customers can have better water for the whole house and, as a bonus, save time and money for everyone involved.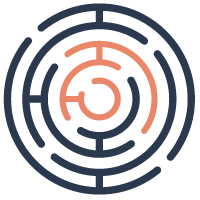 The challenge
Culligan needed an update to their computer systems and software to the 21st century. Their IT support did the bare minimum to keep them as clients and caused problems for the company. The response time for IT issues kept rising, and as a fast-moving business waiting for support, playing catch-up wasn't the answer. The level of expertise wasn't up to par with their standards and a change needed to happen.
"Every time they touched something, something else would go wrong," customer service manager Denise Lathrop said. "It was a whole rigmarole."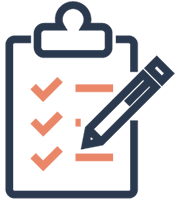 The approach
Culligan knew that they could get more out of their managed service provider and their IT, so they started looking for a new partner. They were referred to XSolutions and decided to take a chance. XSolutions gave their presentation, and once the introductions were made, Culligan knew that this company was different.
XSolutions does something that not a lot of IT companies do — they take the time to do a free and complete assessment of the network. They checked all the endpoints, the servers and the state of Culligan's infrastructure. The assessment showed many problems. They had an unreliable system to depend on, causing the infrastructure to weaken and important information to get lost in the shuffle.
"It seems like they really want to make it work, and work well," Lathrop said. "XSolutions was very personable, very pleasant, and efficient."
Based on what they saw, XSolutions had to create a strategy to address all the obstacles that were preventing Culligan's IT from functioning properly. They determined that they needed a reliable infrastructure to support the business for growth. Otherwise, their infrastructure could hold their business back. XSolutions saw Culligan needed IT business continuity solutions, planning and remote access to bring their company into the future.
"XSOLUTIONS WAS VERY PERSONABLE, VERY PLEASANT AND EFFICIENT."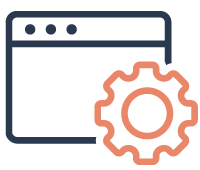 The solution
XSolutions came in and immediately went to work removing the risk factors from Culligan seamlessly.
XSolutions replaced the aging and poorly managed server with a new HP server. This change brought their systems to the 21st century.
Additionally, they determined that the existing backup solution wasn't configured properly, needlessly putting data at risk.
The XSolutions answer? Installing a Datto Business Continuity appliance suited for Culligan's needs. The system provided quick onsite restore-and-failover capabilities in addition to robust cloud replication to two data centers. Onsite events are recovered from quickly, whether it's accidental file deletion or natural disasters. Once installed, XSolutions ensured everything was working properly and there was no risk of failure.
They implemented a unified WiFi solution for their two offices that even included a secure network for customers and vendors. This means that WiFi can be used without security fears. XSolutions also set up a secure VPN access for employees who work remotely.
"They were there right away to address every issue accordingly," Lathrop said. "XSolutions is very professional, always."
"ANY ISSUES WE HAVE GET ADDRESSED INSTANTLY AND ADDRESSED WELL."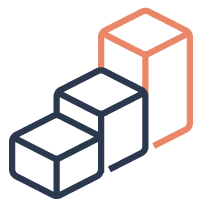 The results
Culligan now has the updated infrastructure that they have always wanted. It can support growth and protect their assets without requiring constant attention. If things break, XSolutions answers quickly. Culligan can now focus on their clients and providing clean water for a healthier environment and individuals.
"They take the extra step, and it goes a long way as far as customer service is concerned," Lathrop said. "Any issues we have get addressed instantly and addressed well."
Culligan can now experience tranquility and know that they will have an IT partner with them every step of the way through any troubles they may run into.
https://xsolutions.com/wp-content/uploads/2020/09/shutterstock_424881313-scaled.jpg
1691
2560
Joe Imperato, Sr.
https://xsolutions.com/wp-content/uploads/2023/09/XSol-Logo-header-300x138.png
Joe Imperato, Sr.
2020-09-03 14:27:05
2021-05-10 13:16:05
Case study: Culligan Water