Case study at a glance
Company: Global Containers International LLC
Industry: Container Leasing
Employees: 10+
Locations: 1
Established in 2018, Global Containers International was formed as a scalable, worldwide business that provides the best in class shipping container leasing. With a worldwide clientele and a flexible leasing program to fit their customers' financial requirements, Global Containers is well versed in the importance of inventory and logistics. Headquartered in Boston, the company was started by professionals who have been in the industry for years.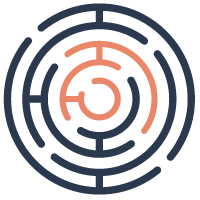 The challenge
With a worldwide footprint and a small, agile workforce, Global Containers wanted to have their IT infrastructure represent a more modern approach. They knew that the only way to reliably connect their staff located all over the globe with their data and inventory was to deploy a strong cloud solution. And because Global Containers needed the ability to scale quickly, the on-demand customization of the cloud fit them perfectly. They knew that they needed some help to create an enterprise-level cloud infrastructure.
That's where XSolutions came in.
"We ultimately have hundreds of thousands of boxes so IT systems are critical because we track every unit," Chief Executive Officer Jeffrey Gannon said. "Managing and preserving that data is critical."
"WE ULTIMATELY HAVE HUNDREDS OF THOUSANDS OF BOXES SO IT SYSTEMS ARE CRITICAL BECAUSE WE TRACK EVERY UNIT."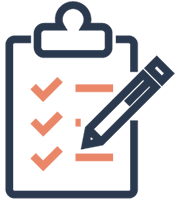 The approach
Being a startup, Global Containers had to start fresh with their IT. They knew that in order to do their jobs they needed to start looking for an IT partner. With employees all over the world, an efficient IT infrastructure was integral to the success of Global Containers. Since he'd done business with XSolutions at a different company, Gannon already knew exactly which partner he wanted. As soon as Global Containers was ready for IT, they partnered with XSolutions.
"It was a very organized process that was well done," Gannon said. "They were readily available because it's a family run business."
The infrastructure that Global Containers needed also required a custom buildout with around-the-clock management. XSolutions sat down with them and discussed exactly what they needed. Global Containers stressed the importance of security and business continuity. XSolutions created a strategy and presented it to Global Containers, checking off all of the boxes Global Containers needed. Based on what they had seen, XSolutions created a strategy to promote growth and flexibility within Global Containers.
"IT WAS A VERY ORGANIZED PROCESS THAT WAS WELL DONE."
The first thing on their plate was to create an IT business continuity solution to satisfy investors. They also needed a proper infrastructure to support the business and a solid IT foundation to support global operations. With employees all over the world, it was important to have a strong cloud infrastructure to ensure everything ran smoothly.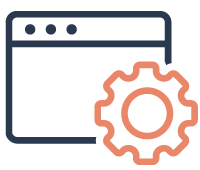 The solution
XSolutions got to work immediately and started by implementing a private cloud architecture in a world-class data center that is fully managed and supported by them. This cloud is replicated hourly to another private cloud to ensure that the data is secure with full failover capabilities. If disaster strikes, Global Containers is fully prepared.
To further broaden their security, XSolutions deployed laptops with full encryption and secure SSL VPNs. Working with vendors, they installed and setup operational systems in record time with security always at the forefront. "We haven't had any problems with the solution" Gannon said. "We are confident it's working."
"WE ARE CONFIDENT IT'S WORKING."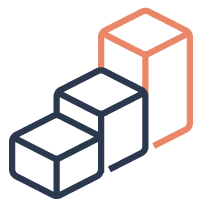 The results
Global Containers now has the proper infrastructure to satisfy global needs. Capable and dependable, their data is safe within an enterprise-level cloud. Global Containers doesn't worry about monitoring their network to make sure everything works correctly because XSolutions manages everything for them. Their employees can log in from around the world and if there is ever an issue, XSolutions is just a call away.
"The service they provide is excellent, I call XSolutions and they call me right back," Gannon said. "They provide the level of service that you might not get elsewhere."
"THEY PROVIDE THE LEVEL OF SERVICE THAT YOU MIGHT NOT GET ELSEWHERE." 
Global Containers now has a steady IT partner and a stable IT infrastructure. They can continue to expand their business with XSolutions by them the entire time.
https://xsolutions.com/wp-content/uploads/2020/09/shutterstock_721673605-scaled.jpg
1707
2560
Joe Imperato, Sr.
/wp-content/uploads/2018/08/xsolution-logo.png
Joe Imperato, Sr.
2020-09-03 13:51:57
2020-09-03 15:18:53
Case study: Global Containers