Swift Electrical Supply is one of the largest electrical supply distributors in the US. Since 1943, Swift has been distributing top-quality electrical supplies to building contractors across the country. What began as a small family business has grown to include four locations that serve the New York and New Jersey metropolitan areas.
Swift has built their business on service and works hard to ensure timely and accurate delivery of the best available equipment and services to their clients. They rely on technology to make that happen consistently and reliably.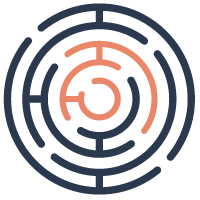 The challenge
Swift's infrastructure had grown and evolved over the years into aging technology connected in piecemeal fashion. While they had an internal IT staff member who kept things running, their outdated system was prone to failures and downtime.
"Our technology generally worked but we knew that things could be better and not so homespun. We also knew our network was not as secure as it could be," said Bob Cueman, Vice President of Operations for Swift.
"We knew that things could be better and not so homespun."
When their lone IT staff member had an emergency come up, he quit unexpectedly and they were stuck. To make matters worse, it was the first day of the New Year and they were in the middle of a compliance and licensing audit. They needed someone to manage their IT immediately.
With no backup strategy for dealing with these urgent technology demands, they turned to XSolutions.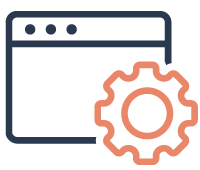 The approach
After receiving a urgent call for help, XSolutions was on the job immediately. From that point on, according to Cueman, they came in and – with very little direction and a few cryptic written notes left by the former IT manager – began to address the network issues and prepare a targeted plan for improvement.
"They listened to what I described as our needs, like adding continuity and off-site resources. They know I don't speak IT and they were able to make me comfortable in my requests, knowing that I can't really articulate it at their level. They hear what I'm saying and translate that into IT solutions," said Cueman.
"They hear what I'm saying and translate into IT solutions."
Before jumping into any solution, the first thing XSolutions did was to perform a full network assessment. The assessment was able to identify Swift's main network needs, which included a better technology strategy and proper infrastructure to support the growing business demands. They also needed better integration and more consistent technology solutions across their four locations, as well as a solid IT business continuity plan.
Once the client needs were determined, it was time to get to work.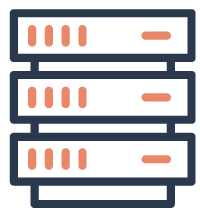 The solution
With an approved plan to move forward, XSolutions began implementing strategic technology solutions. Converting Swift's infrastructure to a virtual machine architecture, they replaced outdated and poorly managed servers. The new Virtual Host servers now run new and converted virtual machines to support the base infrastructure.
XSolutions also determined that Swift's existing backup solution wasn't configured properly, nor was it sufficient for their downtime recovery objectives. The backup and disaster recovery problem was solved by installing a properly-sized Datto business continuity appliance. Now XSolutions has Swift's backups continuously maintained, monitored, and verified to be working properly.
With this solution in place, Swift has quick onsite restore and failover capabilities in addition to robust cloud replication to two data centers. It also allows fast mitigation of on-site events, whether restoring a single file or an entire server. Data is protected from major disaster events like a fire with a full, off-site failover solution. Having adequate backups and knowing that those backups will work correctly when needed gives Swift greater protection and peace of mind.
Cueman said the XSolutions technicians were frequently physically on-site and touched every aspect of the Swift technology infrastructure. In addition to the solutions listed above, they also helped Swift migrate to Office 365 and negotiate with outside vendors to bring better communication infrastructure changes to their locations, such as fiber cable.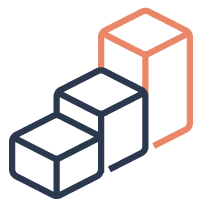 The results
Now that Swift's infrastructure has been updated and streamlined, the business is running more smoothly than ever. And their operations will never again be brought to a standstill due to equipment failure or unexpected staffing changes.
"XSolutions has improved communication between the branches. It was very piecemeal before, and now it is as good or better than any other company our size," says Cueman. "We look at them now as an extension of our own team."
"We look at them now as an extension of our own team."
The best part is, Swift no longer needs an internal IT staff.
"I don't lift a finger," said Cueman. "I leave it to XSolutions. They're always available and very personable. I would say our network is now the utmost in secure systems."
https://xsolutions.com/wp-content/uploads/2019/06/SwiftElectrical_CaseStudy.jpg
266
702
Joe Imperato, Sr.
https://xsolutions.com/wp-content/uploads/2023/09/XSol-Logo-header-300x138.png
Joe Imperato, Sr.
2019-05-13 20:46:47
2020-09-03 15:18:54
Case study: Swift Electrical Supply